Routine maintenance is not considered a necessity in the Android system, but it is definitely a very great idea to clean your Android phone from time to time in order to improve performance, enhance battery life and get rid of unimportant files, and this is what applications accelerate and clean Android phones , But do these applications really clean the phone?!.
Sometimes it is very useful, for example, cache files accumulate over time and need to be deleted, in addition to that there are ads and thumbnails that occupy large areas and make the phone slow.
The Android mobile cleaning and acceleration apps do an excellent job of finding unnecessary files and deleting them instantly, but using them to clean RAM memory is out of date, and this is because modern versions of Android are now taking good care of it.
So if you are using a phone with medium specifications or an old model, just look at this list of the best Android acceleration and cleaning apps.
Ccleaner App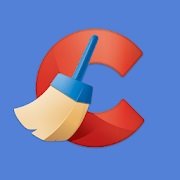 Ccleaner application is considered one of the best applications to clean and speed up Android phones, it gives you the option to uninstall the applications and enables you to clean the RAM, in addition to that it gives you a storage analysis feature that helps you how to use the space that you have on the Android phone.
Aside from the basic cleaning functions, the Ccleaner app also features a system monitoring tool that allows you to monitor CPU usage for different applications as well as RAM RAM consumed by applications and temperature levels.
Ccleaner app features
The new update better manages system permissions.
System Analyzer provides additional benefits.
It has an option to check the individual effect of each application on the system
The possibility of uninstalling applications at once.
Download Ccleaner App for android
Clean Master app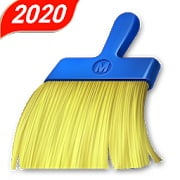 Clean Master is one of the best applications to speed up and clean Android, it is no wonder that it contains more than a billion downloads from the Google Play Store, regardless of cleaning unwanted files, but the Clean Master application is anti-virus and helps to enhance the performance and Battery life, in addition to that the application developers are constantly updating the application for real-time antivirus protection.
Also, the Clean Master application works to remove files from the inherited storage memory and also advertisements and thumbnails, in addition to that it does not delete any personal data such as pictures or videos, the application has an additional feature which is called Charge Master and that you can use in the event Charging the battery, so the application is considered the most important and best application used to clean and speed up Android.
Clean Master application features
It sends you alerts of files to remove.
It has a game acceleration feature that enables you to speed up games when playing them.
It gives you a secure internet connection and exposes you to dangerous networks.
It has a built-in app lock to keep your idiosyncratic.
Download Clean Master App for android
Max Cleaner app
Max Cleaner is one of the best applications in the field of cleaning and speeding up Android, it helps you to clean the phone and speed it up greatly by getting rid of unnecessary files that consume a lot of storage space for the phone.
The MaxCleaner application contains a tool to lock applications in order to maintain the complete privacy of intruders, in addition to that it cools the mobile and gives you a very safe browsing.
Max Cleaner application features
The application speeds up games when starting to play.
You can hide some photos and videos to keep them from spambots.
It gives you more space by eliminating unnecessary files.
Delete any of the duplicate pictures that you have on mobile.
Download Max Cleaner App for android
AVG Cleaner app
AVG Cleaner is a very special application for protecting, speeding up and cleaning your Android phone, it supports Android OS and you can download it for free from Google Play Store.
The AGVCliner application is considered to be three applications in one application as it combats viruses from any harmful files that could harm your phone, in addition to speeding up the Android phone and also saving the battery from the applications that it can consume.
AVG Cleaner antivirus features
The application speeds up the phone and also deletes unnecessary files.
The app keeps charging and battery life.
The application protects you from any viruses or harmful files, since it is primarily an anti-virus.
The application gives you the feature of analyzing the device and shows you the battery, pictures, unnecessary files, and others.
The application is easy to use and does not require many explanations.
Download AVG Cleaner App for android
Super Cleaner app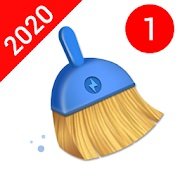 Super Cleaner application is a very distinctive cleaning and acceleration application that preserves your Android phone, it saves you from any viruses that you may have on the mobile, in addition to that it improves the performance of the phone and speed it up significantly.
Moreover, it rid you of unwanted files that cause an increase in the space of the Android phone, as the application cools the processor greatly and maintains it and exalts its performance.
Super Cleaner features
The application enables you to delete applications at once and with ease.
The application maintains privacy through the application lock feature that is inside the application.
The application is built in with anti-virus feature to protect the phone from any harmful files.
The application supports the Arabic language greatly.
Download Super Cleaner App for android
Did you find this list of Android cleaning and accelerating apps useful for you ?! If you find it useful, share it with your friends and leave us your experience with the application that suits you in the comments.