How to configure the Access Point mode on the TL-WA7210N
It's How to configure the Access Point mode on the TL-WA7210N
1-Connect your computer to AP with wired connection.
Log in to the Web-based Interface by entering the default IP address 192.168.0.254 into the address bar of your web browser. Default username and password are both admin. Select "I agree to these terms of use" and click login.

Step 2
Click on Operation Modeon the left side. Select Access Point and click Save.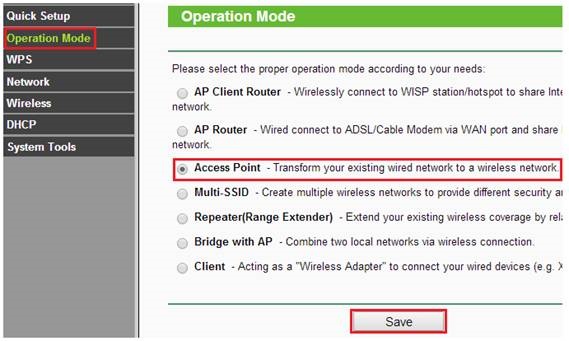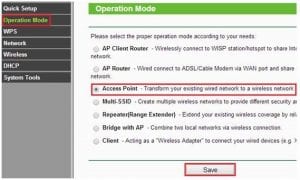 2.     Go to Wireless ->Wireless Settings on the left menu. Create your own wireless network name (SSID) and select your Region and enable Wireless Radio and BSSID Broadcast as default, then click save.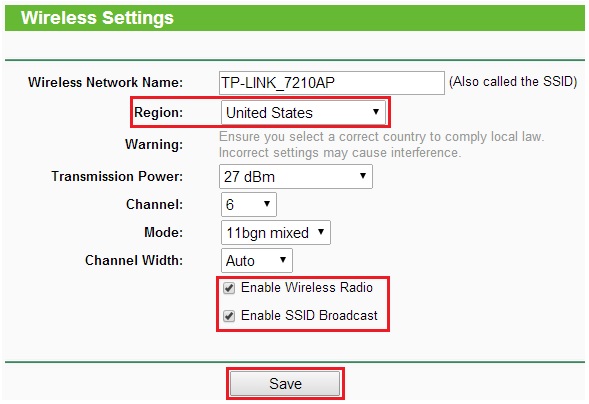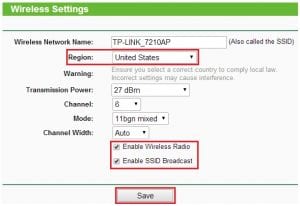 3.     Go to Wireless – Wireless Security to configure the wireless password for the local wireless network. It is recommended to use WPA/WPA2-Personal type. 


4.     Go to System Tools – Reboot to reboot the device or the settings will not take effect.


Step 3
You need connect TL-WA7210N to a network via ethernet cable after configuring it as AP mode.
Note:
The built-in antenna of TL-WA7210Nis directional so the local wireless coverage is limited. At the back of TL-WA7210N there will be little or no wireless signal.
2.You can only connect wireless clients to TL-WA7210N when it's configured as AP mode but not wired clients.